Dream Chemistry Award 2019 – The Finale
2 December — 3 December 2019
IOCB Prague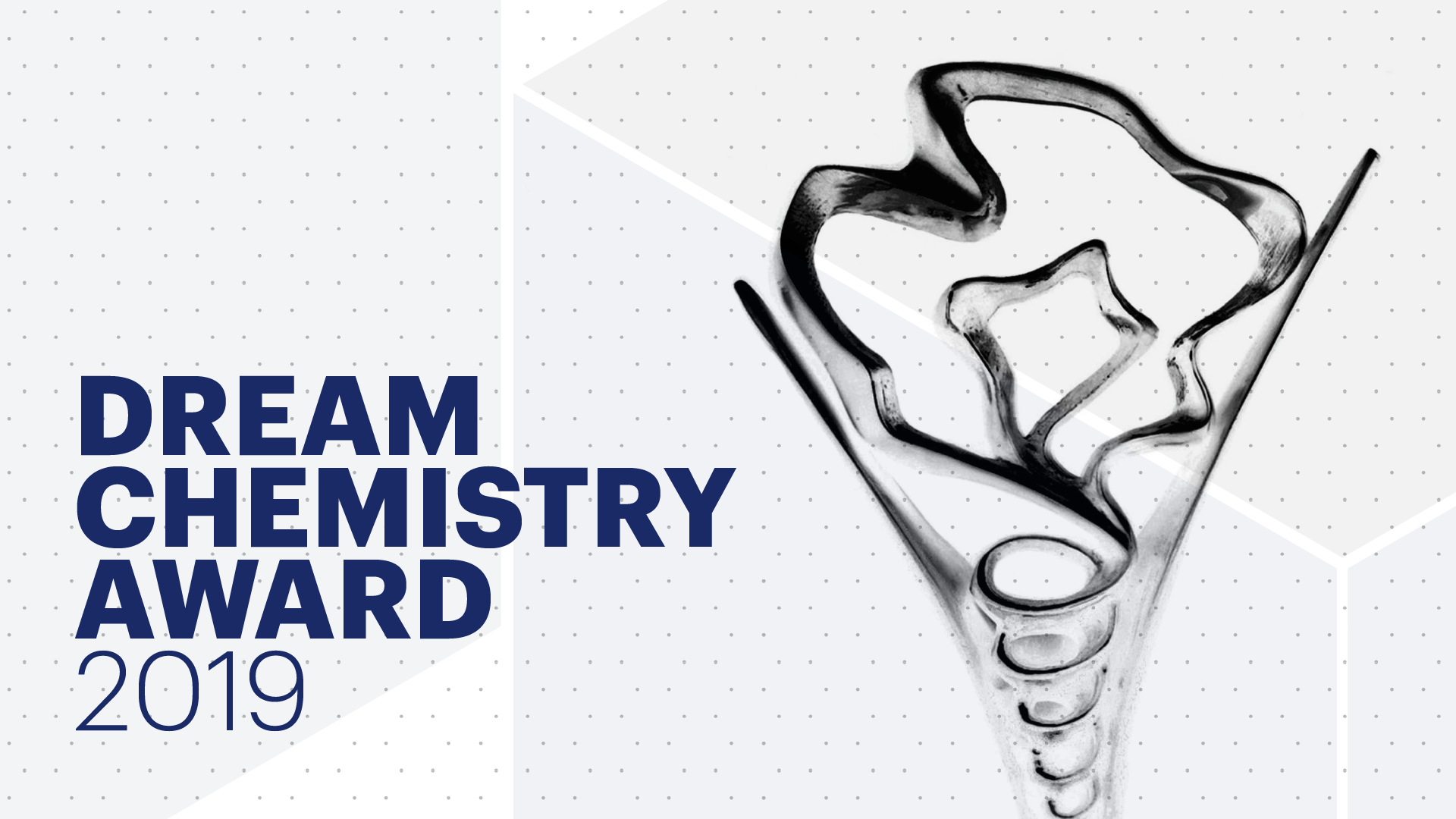 The
Dream Chemistry Award
is a unique competition with a prize awarded to a young scientist with a chemistry background for a scientific project in chemistry or chemistry-related disciplines that they dream of working on. Applications are assessed based on the originality of the proposal, and the candidate's CV is also considered.
Five finalists selected by the Scientific Committee are invited to the contest final to present their projects and receive "Dream Chemistry Top 5" prize consisting of a certificate and a financial prize of € 1,000 each.
The Scientific Committee then selects the absolute winner of the contest who wins the "Dream Chemistry Award" and a financial prize of € 10,000.
Monday, 2 December 2019
9:30 – 9:40
Welcome by IOCB Director Zdeněk Hostomský / Opening by Pavel Jungwirth & Robert Holyst
9:40 – 10:30
Talk by finalist 1 – Emiliano Cortés (Ludwig-Maximilians-Universität München, Germany)
10:35 – 11:25
Talk by finalist 2 – Jeffrey Martell (University of Wisconsin-Madison, WI, USA)
11:40 – 12:30
Talk by finalist 3 – Hannes Mikula (TU Wien, Austria)
13:45 – 14:35
Talk by finalist 4 – Yujia Qing (Oxford University, UK)
14:40 – 15:30
Talk by finalist 5 – Yoeri van de Burgt (Eindhoven University of Technology, Netherlands)
Tuesday, 3 December 2019
11:00 – 11:15
Award ceremony
11:15 – 12:00
Talk by the winner on his/her research