Take the step towards a career in organic chemistry and biochemistry...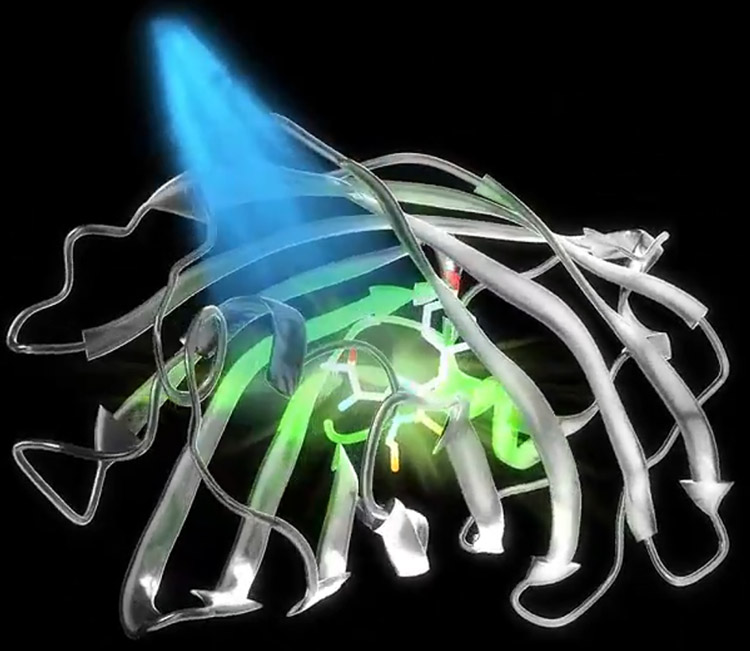 Directionality of light absorption and emission in representative fluorescent proteins
Proceedings of the National Academy of Science of the United Stated of America 117 (51): 32395-32401 (2020)
Fluorescent proteins have been used extensively in many areas of life sciences. Many of their applications rely on their various biophysical properties, such as excitation and emission wavelengths, excited state lifetimes, or sensitivity to the molecular environment. One aspect of fluorescent proteins that has remained largely neglected is the directionality of their optical properties. In the present work, we describe our experimental determination of the directionality of light absorption and emission in several commonly used fluorescent proteins. Our findings improve our understanding of fundamental properties of fluorescent proteins, and expand the possibilities of development and applications of genetically encoded fluorescent probes.
Antiviral Activity of 7-Substituted 7-Deazapurine Ribonucleosides, Monophosphate Prodrugs, and Triphoshates against Emerging RNA Viruses
ACS Infectious Diseases 2021: Early View
Structural characterization of the interaction between the C-terminal domain of the influenza polymerase PA subunit and an optimized small peptide inhibitor
Antiviral Research 185: 104971 (2021)
Pathophysiology of NAFLD and NASH in Experimental Models: The Role of Food Intake Regulating Peptides
Frontiers in Endocrinology 11: 597583 (2020)