Take the step towards a career in organic chemistry and biochemistry...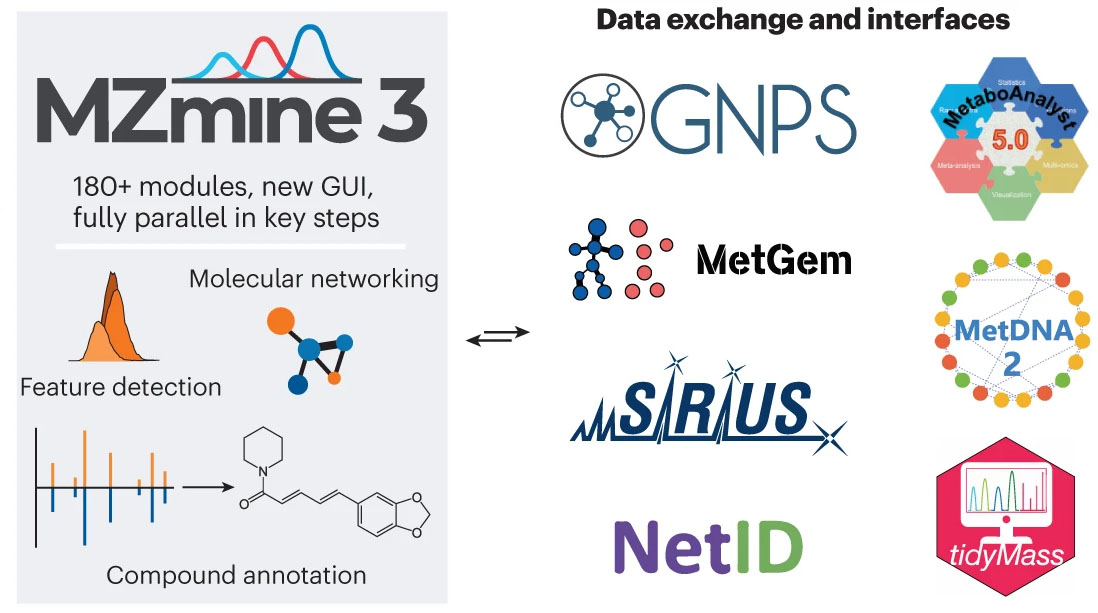 Integrative analysis of multimodal mass spectrometry data in MZmine 3
Nature Biotechnology 2023: Early View
Innovation in mass spectrometry (MS) and the rapidly increasing throughput and sensitivity of MS instrumentation require adaptations and innovations in data processing tools. Here, we introduce MZmine 3, a scalable MS data analysis platform that supports hybrid datasets from various instrumental setups, including liquid and gas chromatography (LC and GC)–MS, ion mobility spectrometry (IMS)–MS and MS imaging. In particular, the integration of IMS–MS imaging and LC–IMS–MS datasets provides opportunities for spatial metabolomics analyses with increased annotation confidence.
Integrative analysis of multimodal mass spectrometry data in MZmine 3
Nature Biotechnology 2023: Early View
Gas Dynamic Virtual Nozzle Sprayer for an Introduction of Liquid Samples in Atmospheric Pressure Ionization Mass Spectrometry
Analytical Chemistry 95 (8): 4196–4203 (2023)
Surfactant Proteins SP-B and SP-C in Pulmonary Surfactant Monolayers: Physical Properties Controlled by Specific Protein–Lipid Interactions
Langmuir 2023: Early View