Take the step towards a career in organic chemistry and biochemistry...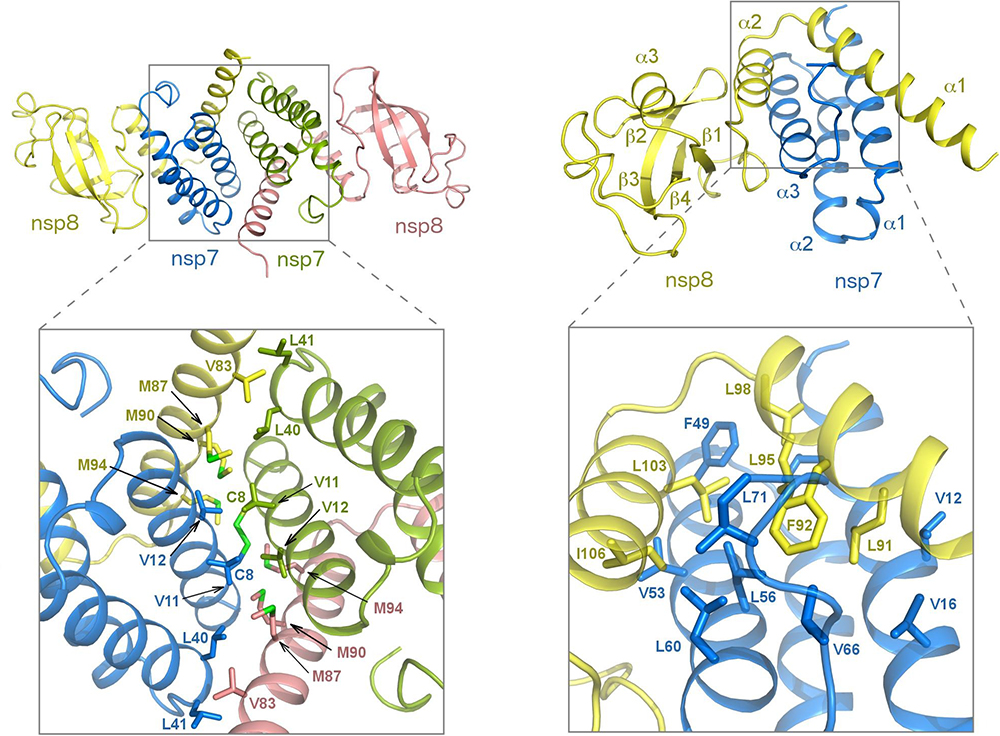 Structural analysis of the putative SARS-CoV-2 primase complex
Journal of Structural Biology 211 (2): Early View (2020).
We report the crystal structure of the SARS-CoV-2 putative primase composed of the nsp7 and nsp8 proteins. We observed a dimer of dimers (2:2 nsp7-nsp8) in the crystallographic asymmetric unit. The structure revealed a fold with a helical core of the heterotetramer formed by both nsp7 and nsp8 that is flanked with two symmetry-related nsp8 β-sheet subdomains. It was also revealed that two hydrophobic interfaces one of approx. 1340 Å2 connects the nsp7 to nsp8 and a second one of approx. 950 Å2 connects the dimers and form the observed heterotetramer. Interestingly, analysis of the surface electrostatic potential revealed a putative RNA binding site that is formed only within the heterotetramer.
Mapping of CaM, S100A1 and PIP2-Binding Epitopes in the Intracellular N- and C-Termini of TRPM4
International Journal of Molecular Sciences 21 (12): 4323 (2020).
Acid‐Stable Ester Linkers for the Solid‐Phase Synthesis of Immobilized Peptides
ChemPlusChem 85 (6): 1297-1306 (2020).
SQM/COSMO Scoring Function: Reliable Quantum‐Mechanical Tool for Sampling and Ranking in Structure‐Based Drug Design
ChemPlusChem 2020 : Early View (2020).