Take the step towards a career in organic chemistry and biochemistry...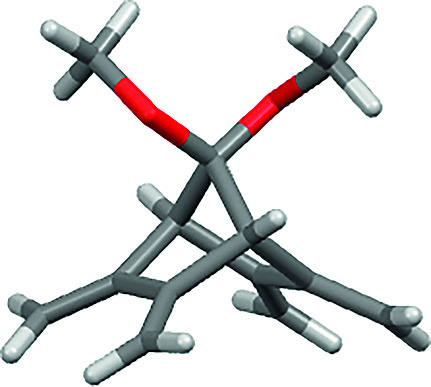 Preparation of a Key Tetraene Precursor for the Synthesis of Long Acenes
European Journal of Organic Chemistry 2020 : Early View (2020).
The tetraene 7,7‐dimethoxy‐2,3,5,6‐tetramethylenebicyclo[2.2.1]heptane is a key compound for the preparation of a large variety of acenes protected by a carbonyl bridge. We report herein a medium scale preparation in seven steps of this valuable starting material. Diels–Alder addition between 6,6‐dimethtyl fulvene and maleic anhydride, followed by carboxylation, ozonolysis of the double bond, reduction of the four ester groups, then chlorination of the alcohol groups and dehydrochlorination give the target compound in 17 % overall yield.
Go to the publication