Take the step towards a career in organic chemistry and biochemistry...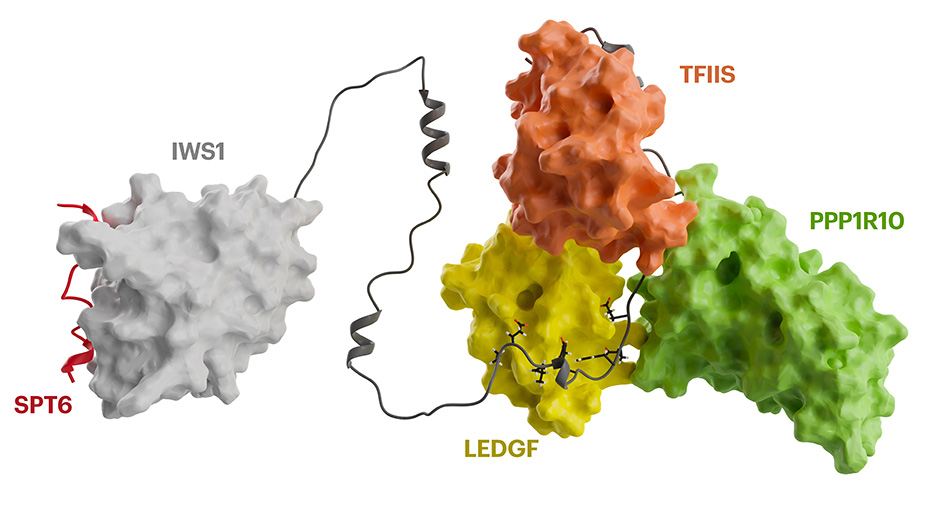 A ubiquitous disordered protein interaction module orchestrates transcription elongation
Science 374 (6571): 1113-1121 (2021)
The high degree of conservation in protein sequences thought to be unstructured has hinted that these regions may have important biological functions. Although unstructured regions are widely viewed to be crucial for protein signaling, localization, and stability, their roles in many other settings have remained mysterious. Čermáková et al. discovered that prominent members of the transcription elongation machinery are linked through a network of interactions involving transcription elongation factor TFIIS N-terminal domains (TNDs) and conserved unstructured sequences called "TND-interacting motifs" (TIMs). The researchers found that mutation of a single TIM in a central organizing protein of this network abolished key protein interactions and induced widespread defects in transcription elongation dynamics.
Osh6 Revisited: Control of PS Transport by the Concerted Actions of PI4P and Sac1 Phosphatase
Frontiers in Molecular Biosciences 8: 747601 (2021)
Double Hydrogen Bonding Dimerization Propensity of Aqueous Hydroxy Acids Investigated Using Vibrational Optical Activity
Journal of Physical Chemistry B 125 (41): 11350–11363 (2021)
Halogen-Dance-Based Synthesis of Phosphonomethoxyethyl (PME) Substituted 2-Aminothiazoles as Potent Inhibitors of Bacterial Adenylate Cyclases
ChemMedChem 2021: Early View