Take the step towards a career in organic chemistry and biochemistry...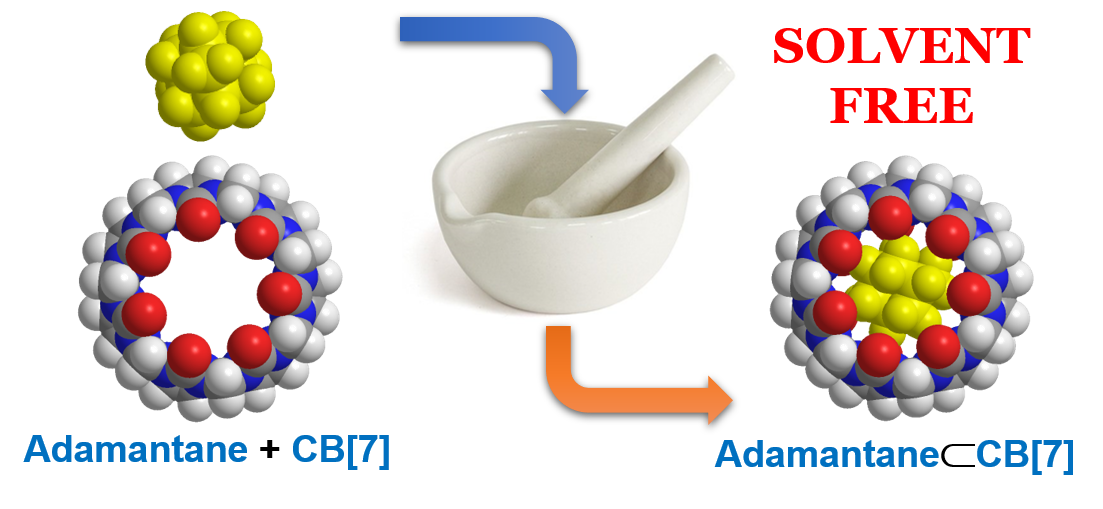 Stuffed pumpkins: mechanochemical synthesis of host–guest complexes with cucurbit[7]uril
Chemical Communications 2021: Early View
Solvent-free mechanochemical synthesis (ball-milling) was used to prepare inclusion complexes with cucurbit[7]uril and four model guest molecules (adamantane, adamantyl-1-amine hydrochloride, toluidine hydrochloride, and p-phenylenediamine dihydrochloride). Successful formation of individual inclusions was independently confirmed by one- and two-dimensional solid-state NMR techniques and differential scanning calorimetry. Mechanochemical synthesis represents an alternative path towards new types of cucurbit[n]uril/guest inclusion complexes that are not accessible due to limited solubility of the individual components.
Synthesis of N-perfluoroalkyl-3,4-disubstituted pyrroles by rhodium-catalyzed transannulation of N-fluoroalkyl-1,2,3-triazoles with terminal alkynes
Beilstein Journal of Organic Chemistry 17: 504–510 (2021)
Triazole fungicides in soil affect the yield of fruit, green biomass, and phenolics production of Solanum lycopersicum L.
Food Chemistry 2021: Early View
Iodination of CART(61‐102) peptide: Preserved binding and anorexigenic activity in mice
Journal of Labelled Compounds and Radiopharmaceuticals 64 (2): 61-64 (2021)