BioSpot – 5th Annual Conference
5 March 2020
National Library of Technology (Balling Room), Prague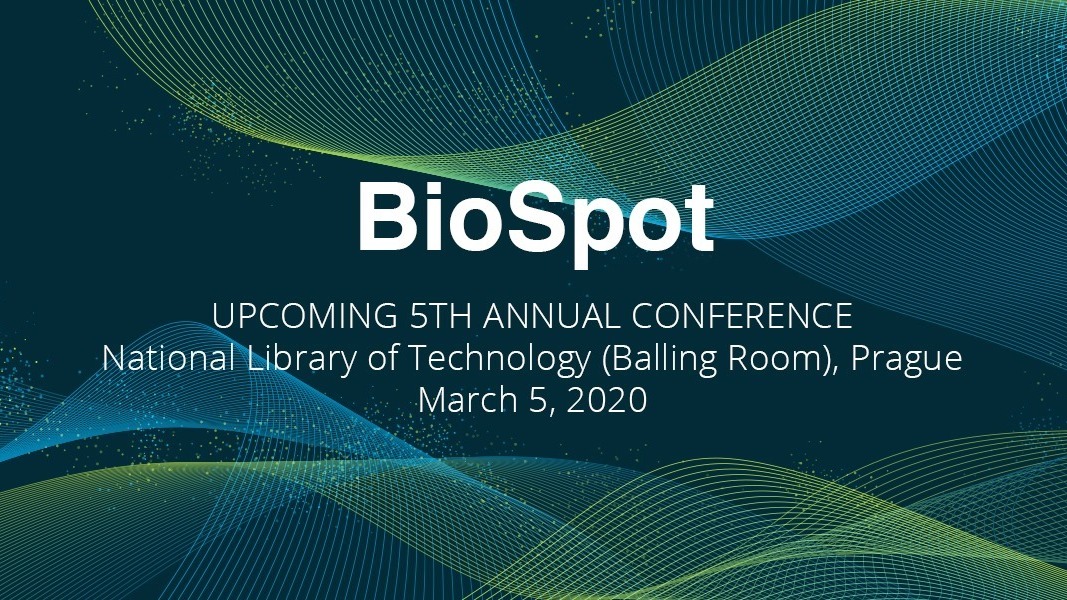 The BioSpot conferences are organized annually to bring Central European life-science researchers face-to-face with industry representatives and to enable them to present their most promising ideas in a pre-determined format.
Participation at the Conference is by registration only and is restricted to inventors, their technology-transfer officers (TTO), pharma-industry representatives, investment funds and research & innovation governing/funding agencies.
Presenters have a unique opportunity to present their ideas and to deliver investment or collaborative proposals to an audience.
Register by 9 February 2020 and learn more at www.biospot.eu.