Joint Prague-Weizmann School on Drug Discovery 2021
25 October — 28 October 2021
Online virtual meeting | Weizmann Institute of Science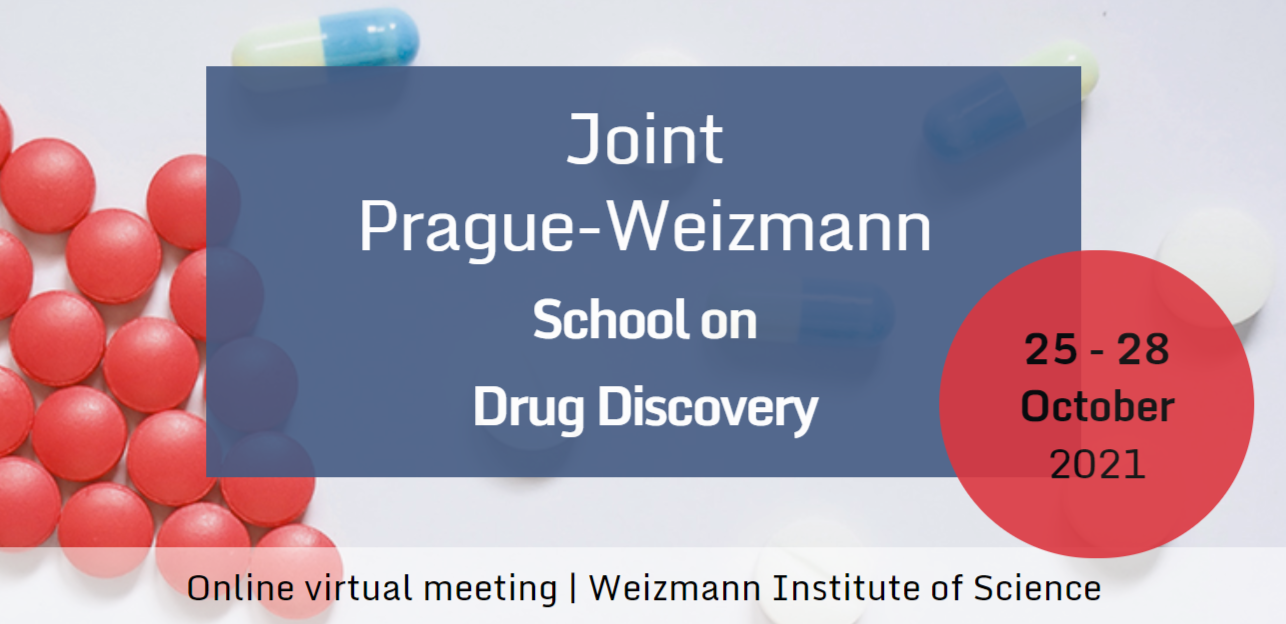 Joint Prague Summer School on Advances in Drug Discovery is organized by the Weizmann Institute of Science, IOCB Prague, and the University of Chemistry and Technology, Prague.
The school is intended mainly for PhD students and postdocs.
Expert speakers from academia as well as major international pharma and biotech companies will cover among others:
Target discovery and validation
Medicinal chemistry
Structure and In silico based drug design
Fragment based drug discovery
Covalent drug discovery
Principles and examples of commercial drug development cycle
Additional topics such as: DNA encoded libraries, Immunoncology and Proteomics based diagnostics
Registration
Due to COVID-19 airport restrictions, the Joint Prague-Weizmann School on Drug Discovery will be conducted in virtual format.
Registration is free.
Learn more