Excursions for English-speaking high school classes (Week of the Czech Academy of Sciences)
5 November 2021
IOCB Prague, Flemingovo nám. 2, Prague 6–Dejvice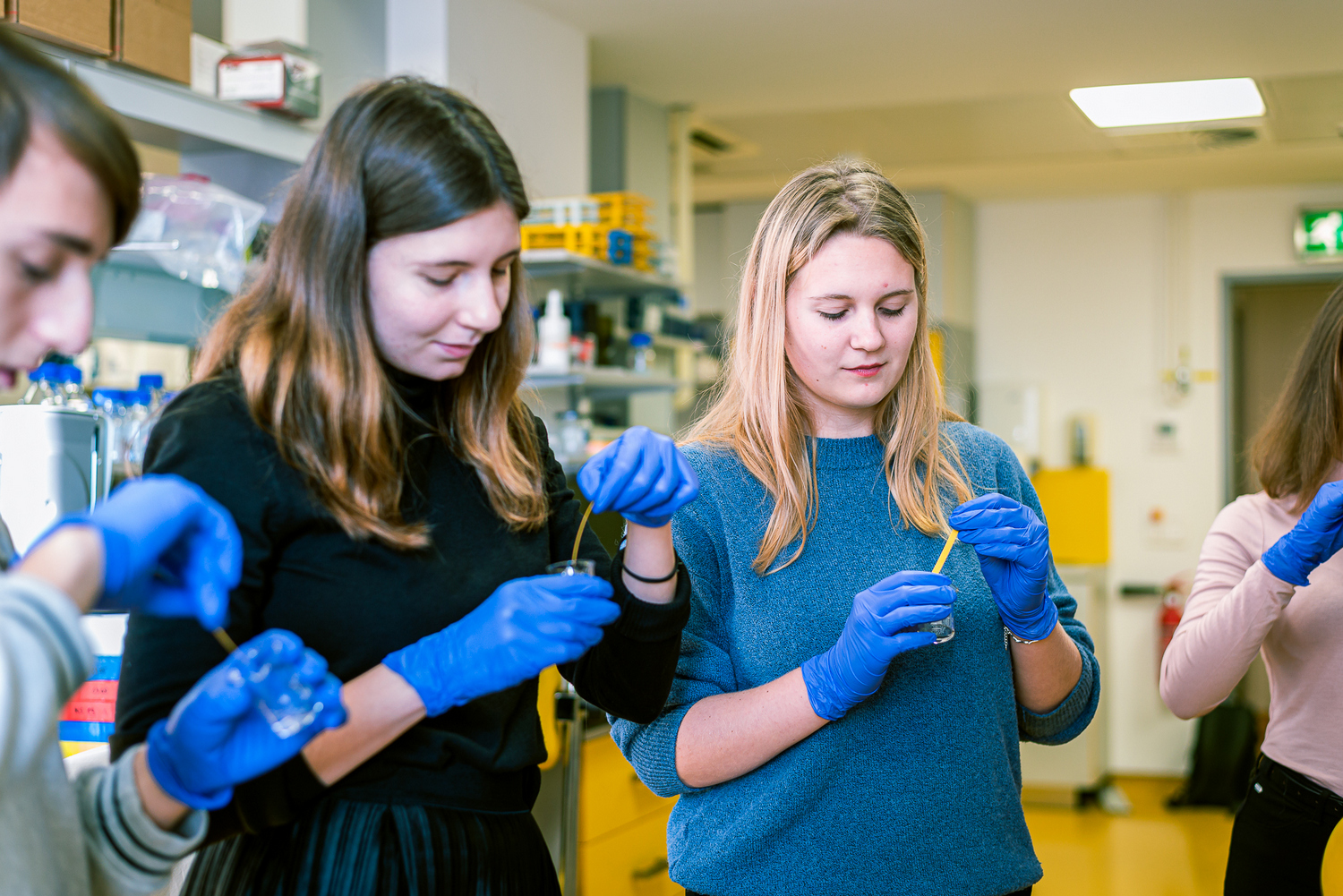 As part of the Week of the Czech Academy of Sciences at IOCB, we offer excursions to our labs for English-speaking high school classes (for students 13+).
90-minute excursions will take place on Friday, 5 November 2021, starting at 9 a.m., and will cover three different topics and labs.
For safety and practical reasons, we can only accommodate three groups with a maximum of 13 students.
Teachers can register their groups or classes and get more information with Oldrich Hudecek at oldrich.hudecekinvalid-email-name@invalid-email-domainuochb.cas.cz. [FULLY RESERVED]

(Learn more on other events during the Week of the Czech Academy of Sciences at IOCB here.)
Program of the excursion
Colors helping scientists
How to recognize which berries are ripe and which you better do not eat? How do you tell a colorful amanita from a porcini mushroom from a distance? It's because we can see colors. Even scientists use light and color for scientific discoveries. In Petr Bouř laboratory, you will see smart chemical compounds that change color to show us what is happening at the molecular level.
Shiny chemistry
Can chemistry tick and vibrate? It can, we'll show you how. Can chemistry glow? Oh yeah, it really can, we'll show you how. Can chemistry burn? Sure, it can, but how many ways can we do that? And that's not all. Chemistry can perform many other magic tricks, as you'll see.
The world of RNA vaccines
How does the cell use its basic mechanisms to fight infectious diseases? RNA molecules play many important roles in the cell. The best known is the transfer of genetic information from DNA to the part of the cell where proteins are synthesized. RNA works as an imaginary recipe from a huge DNA cookbook. However, these natural molecules can be easily prepared even under laboratory conditions. Since RNA is natural for the body and it is possible to write in it a suitable recipe for the synthesis of any protein, it represents a great hope for the development of gentle and effective vaccines of the new generation. Come and learn more about these interesting molecules in Hana Cahová laboratory.