Week of Science and Technology – Open House Day for the general public
16 November 2019
IOCB Prague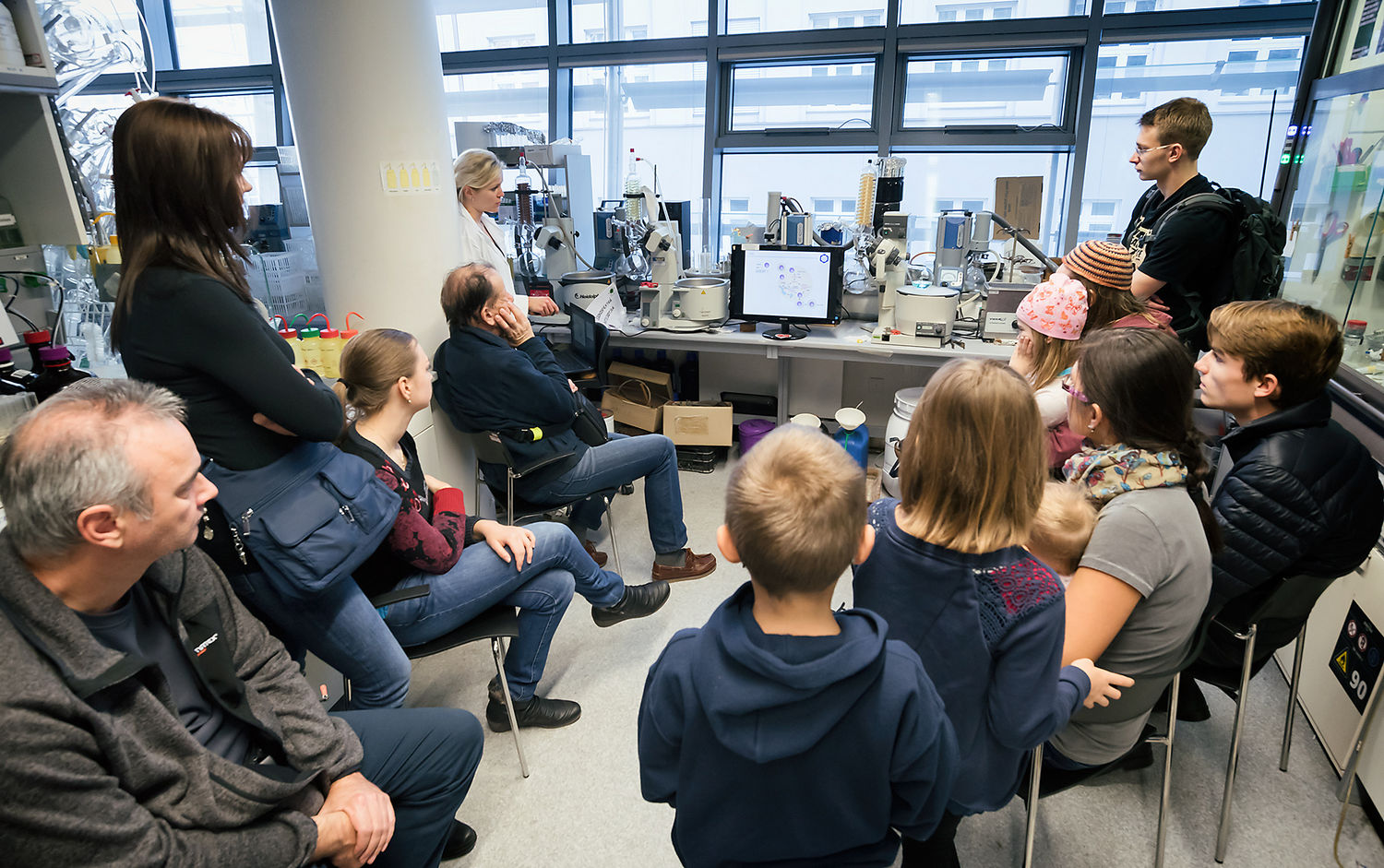 As part of the Week of Science and Technology, on Saturday, 16 November 2019, we're opening the doors of our institute to the general public.
Throughout the Open House Day at IOCB, there will be tours and presentations, during which our research groups will describe their projects as well as some of the interesting instruments and technologies they use.
These presentations are intended for visitors 13 years of age and up, and advance registration is not necessary. From 10 a.m. to 2 p.m., we'll have interpreters on hand for deaf visitors translating into the Czech sign language and written Czech and English.
Moreover, we're also preparing chemistry workshops for small children. Due to limited capacity, advance registration is necessary for this part of the program.
In October, we'll be posting a detailed program and information on registration for the children's events.
What it looked like in 2018