UHPLC Vanquish Thermo Scientific and PAL-RTC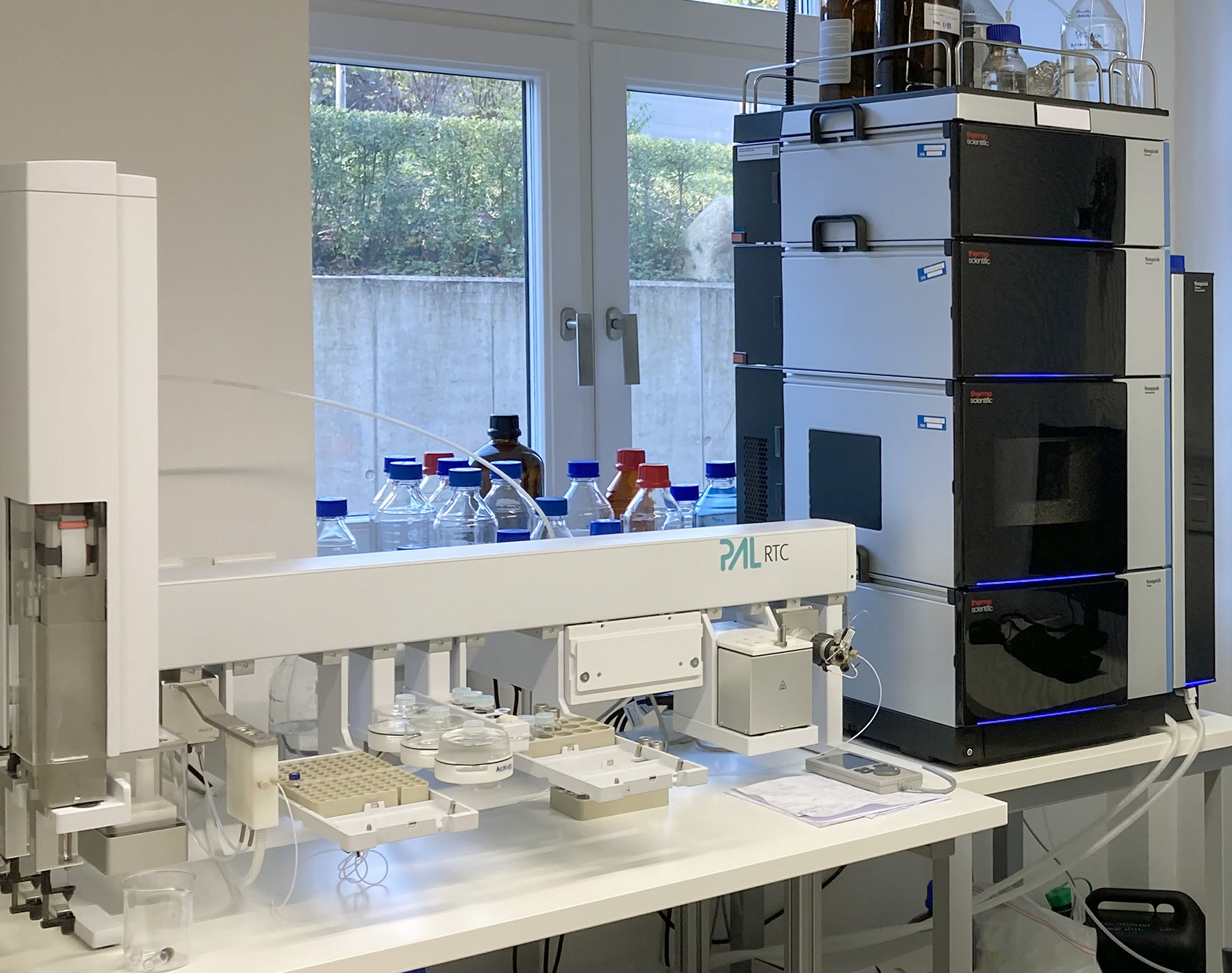 The liquid chromatograph Vanquish UHPLC Thermo Fisher includes quarternary pump (VC-P20-A-01), autosampler (VC-A13-A) and double detection of Diode Array Detector (VC-D11-A-01) and Charged Aerosol Detector (VH-D20-A). The DAD works in wavelenght range od 190-800nm. The CAD allows to detect semi- and non-volatile compounds even if there is lack of chromophore. The main advantage of CAD is also wide linear dynamic range and sub-nanogram sensitivity. We perform mostly RP-HPLC and also HILIC separations.
The PAL-RTC system is used for precise automated sample preparation. The robotic arm provides three syringes of different volume (25, 250 and 1000µl) and it is possible to work with 2ml HPLC compatible vials. The main advantage is minimal sample and reagent consumption.


Location