Annemieke Madder
8. března 2019
ÚOCHB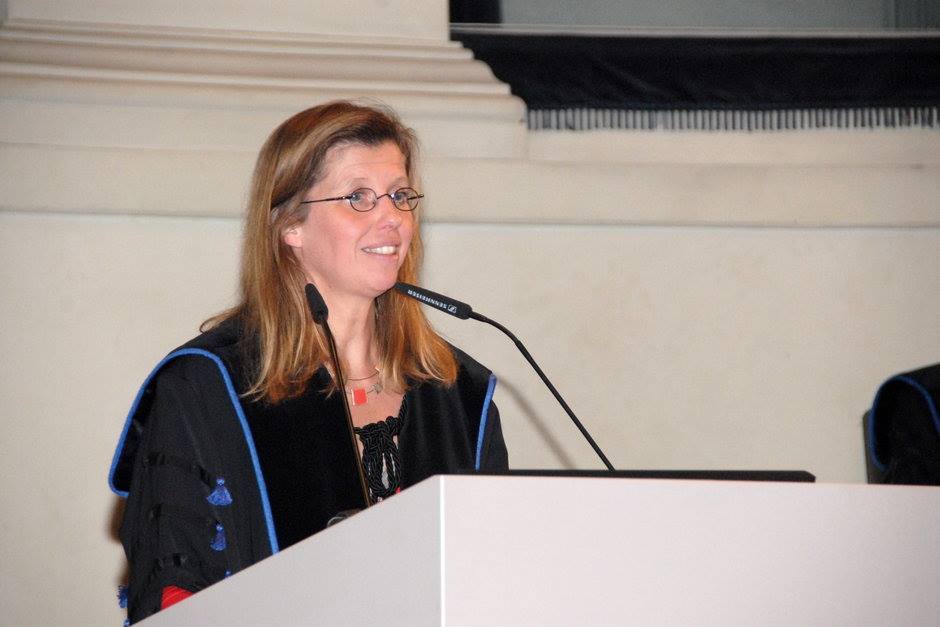 Téma
Design and Synthesis of Novel Ligands and Receptors through Covalent and Non-covalent Conformational Restriction of Biomolecules
Datum a čas
8. března 2019, 10:00
Místo
Přednáškový sál ÚOCHB (budova A, 2. NP, A2.01)
Abstrakt
The talk will give an overview of our most recent achievements in the field of ligand and receptor design where conformational stabilization is key to success.
As a first example, the design and synthesis of so-called 'frozen' aptamers as small molecule receptors will be discussed. Introduction of imidazole modified nucleotide building blocks in a particular sequence context, allows for stabilization of the aptamer fold through non-covalent interstrand interactions.1 Furthermore, efforts towards exploitation of our furanoxidation induced covalent interstrand crosslinking technology2 for aptamer stabilisation will be discussed.
The second part of the talk will focus on our newly developed technology for the covalent restriction of peptide loop conformations onto non-peptide scaffolds. Several applications of the technology for the design of biologically active stabilized peptides will be discussed.3
Finally, the bottom-up design of an artificial receptor for medium-sized cyclodepsipeptides will be highlighted. Through a combination of careful design and modelling with experimental validation of binding affinity, we have developed a series of receptors for the food toxins Beauvericin and Cereulide.[4] Applications in solid phase extraction of the toxins out of complex food matrices as well as the potential use of the artificial receptors as anti-dotes for Cereulide poisoning will be illustrated.
Zdroje
a) Buyst & Madder, Nucleic Acids Research, 2014, 43(1), 51; b) Op de Beeck & Madder, JACS, 2011, 133, 796; c) Verdonck, Madder & Martins, Nucleic Acids Research, 2018, 46(22), 11671.
a) Stevens, K.; Madder, A. Nucleic Acids Research, 2009, 1555; b) Op de Beeck, M. Madder A. JACS 2011, 133 (4), 796-807; c) Op de Beeck, M. Madder A. JACS, 2012, 10737.
Van Lysebetten & Madder, to be submitted.[4] Ornelis & Madder, Organic Letters, 2018, 20, 6368.